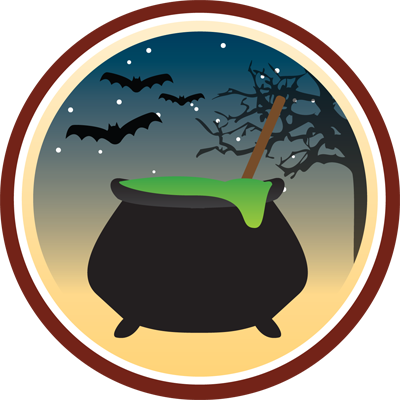 Name: Witch's Brew
Message:
"Double, double toil and trouble, fire burn, and cauldron bubble. Enjoy a brew and maybe some candy. Happy Halloween from us to you!"
How To Unlock:
Checkin with comment "Happy Halloween" , no need spesific brew or add location
seperti yahun lalu layanan untappd menerbitkan kembali badge spesial perayaan halloween yang bisa diunlock pengguna untappd mulai 30 oktober sampai 31 oktober dengan cara checkin menggunakan brew apa saja tanpa persyaratan khusus dan tanpa menambahkan lokasi checkin tertentu. persyaratan yang harus dipenuhi adalah melakukan shout atau menambahkan komentar saat checkin dengan kata-kata "
happy halloween
"