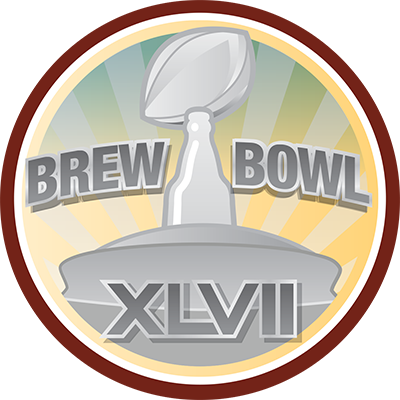 Name: Brew Bowl XLVII

Message:
"Whether you're in your living room or tail gating at the Super Dome, it's game day and you're enjoying a great beer. Could life get any better? Oh wait, it just did because you unlocked the Brew Bowl XLVII badge!"
How To Unlock:
- Active on Sunday, February 3rd (Super Bowl XLVII - San Francisco 49ers vs the Baltimore Ravens) - Checkin anywere with any favorite brew.