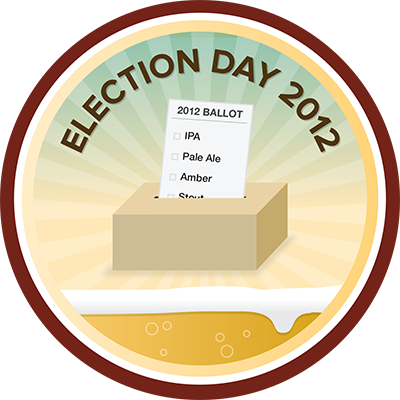 Name: Election Day (2012)
Message:
"A vote for beer is never a vote wasted. Now that you've made the hard decisions, it's time to crack open a cold one and wait to see what happens! Be sure to tell your friends to get out and vote too! Cheers!"
How To Unlock:
- Active during Amerrican Election Day 06.Nov.2012
- Checkin any brews with comment "I Voted"