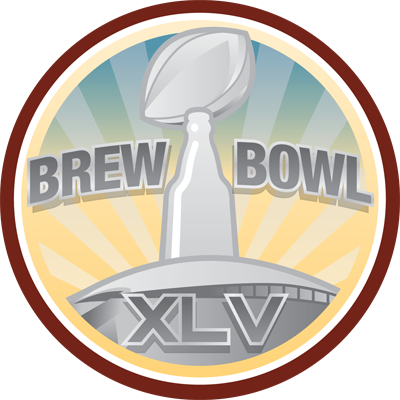 Name: Brew Bowl XLV
Message: "Get the BBQ's going, the beers flowing, and a comfortable spot on the couch! It's time for one of the most important games of the year! Welcome to Super Bowl XLV!"
How To Unlock: Check-in with shout "Super Bowl" 06.02.2011
layanan untappd dalam rangka menyambut pertandingan terbesar football di amerika mengeluarkan edisi khusus badge "
super bowl xlv
" yang diberi nama "
brew bowl xlv
" yang dapat diunlock pengguna "
untappd
" di seluruh dunia.
untuk unlock badge "
brew bowl xlv
" ini hanya melakukan shout/ komentar "
super bowl
" saat check-in menggunakan "
brew
" bebas tanpa ditentukan jenisnya dan lokasi tidak ditentukan (bisa tanpa lokasi atau menggunakan lokasi). badge ini sudah dapat diunlock mulai jam 00 di tanggal 06.02.2011.