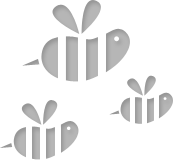 hari ini foursquare membuat kejutan bagi pengguna-nya setelah bocor ke publik versi baru badge "
swarm family v.2
" atau versi baru keseluruhan badge "
swarm family
" yang kan masuk koleksi folder khusus dengan tambahan lokasi dan tanggal unlock.
selama ini jika unlock badge "
swarm family
" hanya sekali untuk berulang kali saat check-in di berbagai tempat yang swarming apabila pernah mendapatkannya tetapi di versi baru ini akan unlock lagi badge versi baru v.2 dengan nama yang berbeda sesuai lokasi unlock (
contoh sesuai gambar bawah
).
badge-badge yang akan hadir di versi baru ini seperti swarm, super swarm, superduper swarm bahkan epic swarm. beberapa waktu lalu versi ini sempat tampil juga di beberapa pengguna umum selain orang-orang foursquare tetapi saat ditulis postingan ini hanya berlaku bagi pengguna tertentu alias manajemen foursquare. contoh milik founder foursquare
@dens
di alamat
https://foursquare.com/dens/badges/swarms
kita tunggu aja saat tampil bagi pengguna foursquare secara luas... cara ngecek link folder "
swarm famil
y" ada di sini
https://foursquare.com/tamtomo2/badges/swarms
(ganti tamtomo2 dengan username sendiri). ada sedikit catatan, ketiga kita unlock badge versi baru ini gak akan nambah jumlah badge secara keseluruhan... kecuali yang diunlock emang badge swarm baru yang belum pernah diunlock sebelumnya.
contoh ketetangan dan nama di versi baru tersebut adalah:
Name: Seaholm Power Plant
Message:
"
[v2] Wow! 1,000 foursquare users in the same location?!? According to our math, the world should implode right about now.
"
Screenshot: