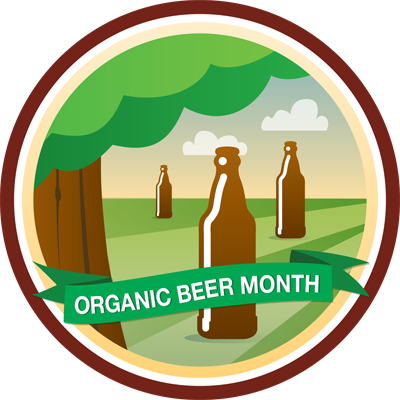 Name: Organic Beer Month (2011)
Message: "Did you know that being "Green" also can taste really good? Thanks for supporting Organic Beer and Breweries! That's at least 3 Organic beers."
How To Unlock: Check-in to 3 Organic Beer that are certified by the USDA as Organic.
dalam rangka "
earth day 2011
" yang berlangsung setiap tanggal 22 april, layanan sosial "
untappd
" mengeluarkan badge baru "
organic beer month (2011)
" yang didapat dengan cara mengkonsumsi 3 item beer/ brew yang berasal dari organik. untuk jenis organic beers yang diakui untuk unlock badge tersebut adalah yang sudah disertifikasi oleh "
usda
" sebagai beer organik.
Untuk contoh jenis-jenis item "
Organic Brew
" tersebut antara lain:
* Green Lakes Organic Ale by Deschutes Brewery
* Organic Amber Ale, Organic India Pale Ale from Fish Brewing Co
* Kona Oceanic Organic Belgian Saison from Kona Brewing Company
* Mothership Wit from New Belgium Brewing Company
* Squatters Organic Amber Ale from Utah Brewers Cooperative
* Lakefront Organic ESB from Lakefront Brewery
Huzzah! You Just Unlocked "
Organic Beer Month (2011)"
MORE UNTAPPD BADGES
.