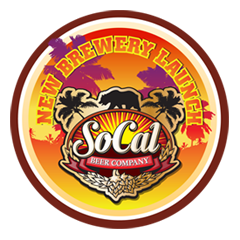 Name: SoCal
Message:
-
How To Unlock:
Check-in SoCal's new brand with add location "
SoCal Launch Party
" venues.
untappd
kembali merilis badge terbaru dari hasil kerjasama dengan salah satu brewery baru "
socal beer conpany
" asal southern california yang akan launching pembukaannya tanggal 4 april 2011 nanti.
special badge "
socal
" tersebut dapat diunlock dengan cara check-in menggunakan beer baru/ brand new dari "
socal brewing company
" di event yang akan digelar mulai tanggal 4 sampai dengan 11 april 2011 di beberapa venue tertentu (
liat list di bawah
). jangan lupa pada saat check-in harus menambahkan lokasi/ add location sesuai tempat penyelenggaran.
List "SoCal" Launch Party:
- April 4th, 6PM - 9PM @ Blue Palms Brewhouse, Hollywood
- April 6th, 6PM - 9PM @ The Library Alehouse, Santa Monica
- April 7th, 6PM - 9PM @ Congregation Ale House, Long Beach
- April 11th, 6PM - 9PM @ Blue Dog Beer Tavern, Sherman Oaks
#Note:
Waktu tertera adalah Southern California
More Untappd Badges